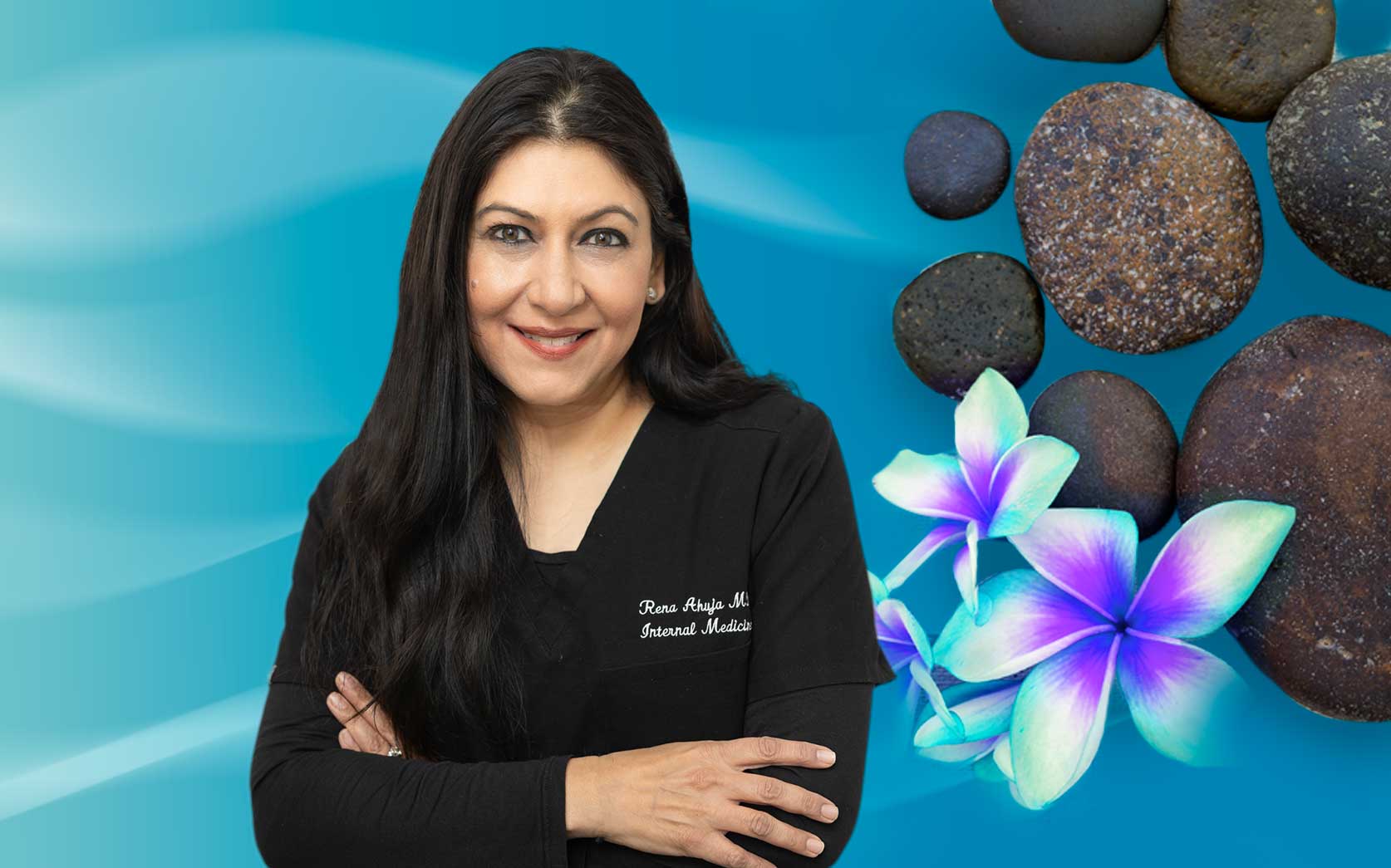 Concierge Internal and
Integrative Medicine
Welcome to My Concierge Internal and
Integrative Medicine Practice
What is Concierge Medicine?
In concierge medicine, doctors limit the number of patients they see to ensure adequate time and availability for each patient, and to provide an enhanced level of care.
I want to help people find a new level of wellness and happiness in their lives. That's why I spend time getting to know you and your health concerns. In joining the practice, you pay an annual fee and in return have the peace of mind that comes with a high-level of personal care from me, the provider who knows you best.
About My Concierge Practice
My goal is to provide the highest-quality medical care by incorporating each patient's mental, emotional and spiritual framework along with the physical aspects of their ailments. I don't just treat symptoms – I treat people! I put an emphasis on patient safety, comfort, and a proactive, comprehensive approach to both disease prevention and wellness.
I believe that teaching and educating patients empowers them to take an active role in your wellness plan.
I strive to provide excellence in care that is both compassionate and truly patient-focused. From the moment you call my office, I want you to be completely satisfied with every aspect of your care.
Some of the Concierge Benefits You Will Receive
24/7 Communications
After hours or on weekends and holidays, for urgent issues you can reach me by personal cell phone or email. When you need me, I'll be there.
Little or No Wait time
Office visits will start promptly, allowing more time to thoroughly address all of you questions and concerns for each visit.
Focus on Preventive Medicine and Wellness
As part of my commitment to your long-term health and wellness, my philosophy is to educate you about your personal medical needs and risks.
Longer, Unhurried Appointments
I know my patients are busy and don't want to feel rushed during their visits. With longer appointments, we can focus on what matters most: your health.
Annual Health Assessments are scheduled for ~60 minutes and other appointments will be scheduled for ~30 minutes.
Real People to Take your Calls
When you call my office there is no recording to navigate…only real people to take your call, with a real concern for your well-being.
My compassionate and knowledgeable staff share my commitment to providing the highest quality of medical services.
Same-Day Appointments
Your health shouldn't wait.
You will be seen that day or within 24 hours for acute care visits.
C. Anderson – I feel every day is the day of Thanksgiving and I am thankful that I was referred to Dr.  Ahuja by a physician when my IM doctor retired. I am a patient of Dr. A, for many years and I trust her decisions.
She demonstrates professional knowledge, compassion and is truly dedicated to her patients. I may not be the best patient, but Dr. Ahuja does her best to keep me on track. I love her staff. Everyone in the office brings me a smile.
A. Sharma – A truly dedicated doctor to her patients. She takes the time to listen and on occasion she has double checked that any new prescription will not have adverse side effects. Dr. Ahuja takes a very holistic approach and will also suggest vitamins and foods. I never feel rushed when visiting and from the moment you enter and leave her office I feel very cared for. The staff are incredibly kind and helpful.
Open Payments Database Notice
For informational purposes only, a link to the federal Centers for Medicare and Medicaid Services (CMS) Open Payments web page is provided here. The federal Physician Payments Sunshine Act requires that detailed information about payment and other payments of value worth over ten dollars ($10) from manufacturers of drugs, medical devices, and biologics to physicians and teaching hospitals be made available to the public.
https://openpaymentsdata.cms.gov